I decided to incorporate my bisexuality with my pastafarianism. So I threw the two together, brought it to a boil, and eventually produced this: My birate flag.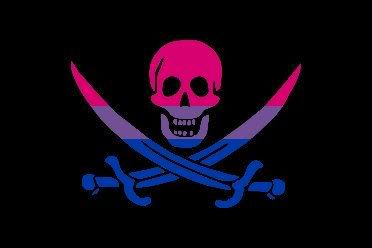 (For those who aren't aware, the bisexual flag is pink on top and blue on bottom, with a purple stripe through the middle.)
If anyone out there wants, they can use it, or if they're gay/lesbian, I could substitute the rainbow flag.