Dear Auntie Blackbeard,
Arrr! Oi be going bald, so Oi got hold o' some o' that "Mickey Dolenz Hair Restorer". Oi's been taking it fer a few weeks, but Oi reckons that maybe Oi be sufferin' some side effects. What d'ye be thinkin':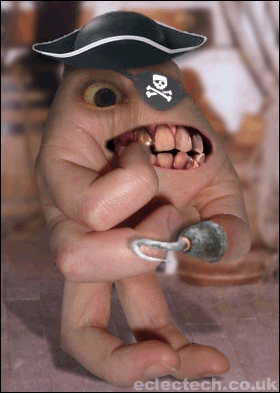 Perraps if Oi parted me hair on the other side, nobody'd notice?
Yours in wonder at the genius o'
Eclectech
,
Cap'n Nailbiter