Moderator: Other Stuff Mods
Agnolini Admiral
Posts: 841
Joined: Tue Oct 14, 2008 2:58 am
I have a 94% accurate use of English. I can also comprehend and utalize proper sentence structure.
---
I can type with colours that has good contrast against the background
Disclaimer: Anything I say on topics of Politics, Economics, Pychology, History, really anything not concerned with the natural sciences and mathematics and especially topics concerning human behavior and/or thoughts, that is not associated with a proper reference is pure speculation on my part.
---
Agnolini Admiral
Posts: 841
Joined: Tue Oct 14, 2008 2:58 am
I will have deamed the necessity of signify the tense of any english word, as opsolete tomorrow.
(This is what hope 4 wen buy not made Yhu Essuh Ayy tings)
---
Resident Weevil
Posts: 24540
Joined: Wed Sep 21, 2005 6:56 am
Location: London
will have, would have, might have, could have....

...Kylie Minogue?
The smoke wafted gently in the breeze across the poop deck and all seemed right in the world.
---
Agnolini Admiral
Posts: 841
Joined: Tue Oct 14, 2008 2:58 am
I'll gladly pay you tomorrow for a hamburger today.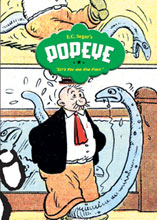 Trouser snake
---
Definitely not Eric
Posts: 1380
Joined: Thu Dec 15, 2016 2:16 pm
Location: The depths of Archaide.
Chuck Norris has his elves make me presents for Christmas, because once upon a time Santa forgot to give me a present. He didn't do it twice.
---
Tagliatelle Trainee Monk
Posts: 4410
Joined: Thu Jan 29, 2009 10:45 pm
Location: off me leesh
Contact:
Um, i hinventedd my oan marshal art, Can Kik Too, an' teeched them blaggarrd Chuck Norry elves u lessen 4 maekin' Xmas pezents 4 thee Aguila peazzant and i did et thrice .
cabin boy fir hyer. jyint hat no hextra charj.
---
---
Return to "Games, Fun, and Jokes"
Who is online
Users browsing this forum: No registered users and 21 guests