Moderator: All Things Mods
Resident Weevil
Posts: 24540
Joined: Wed Sep 21, 2005 6:56 am
Location: London
Our next door neighbour has given us some pigeon eggs!

Scrambled?

Boiled?

Omelette?
The smoke wafted gently in the breeze across the poop deck and all seemed right in the world.
---
She Who Gets It
Posts: 3346
Joined: Wed Dec 17, 2008 7:44 pm
Location: Ex-Pyrate of the Canberrean, now bobbing about in Cork
Contact:
Hatched?
---
Brewmeister
Posts: 1739
Joined: Sun Jul 22, 2007 8:13 am
Location: Massachusetts
Contact:
A pair of pigeons have built a nest on the Lynn train platform. I was watching them. The father kept bringing long, stiff sticks (teriyaki beef skewers, etc) and the mother couldn't work them into the nest. There was a big pile of sticks on the floor under the nest.

They're finally sorted it out, anyway. The pile is gone. I don't know if they cleaned up themselves to avoid detection by predators or something, or if the maintenance people swept them up. Probably the latter.

I'm surprised they let the pigeons stay there though.
---
Senior New York Correspondent
Posts: 9629
Joined: Wed Jan 14, 2009 6:13 pm
Location: Where the Sun don't shine
"How is it that hardly any major religion has looked at science and concluded, 'This is better than we thought! The Universe is much bigger than our prophets said, grander, more subtle, more elegant. God must be even greater than we dreamed'? Instead they say, 'No, no, no! My god is a little god, and I want him to stay that way.'" - Carl Sagan

"To doubt everything or to believe everything are two equally convenient solutions; both dispense with the necessity of reflection." - Henri Poincaré
---
Fusilli Fuselier
Posts: 151
Joined: Sun Jun 22, 2014 10:57 am
Location: Buried under a lavender field in Sequim, WA
Contact:
Both my mother and I were good cooks.
That brings me to my Dad's spectacular contributions.
1. Dirt simple, a hunk of bread heavily slabed with real granulated pork fat "Shmaltz" (lard) and sprinkled with coarse salt. YUM!
2. German kimchi (or Kimchee) of sort that involved Chives and green onions. These were vinegared and set aside for a week or two in the fridge. I think I can replicate this although I would never want to taste it again. Breath killer ultimate!
I would call it Green Onion Kim chee, German style. German Schnittlauch. This is a recipe I could probably duplicate. It uses the milder chives which Schnittlauch means. Usually used as a garnish for many meat dishes, my Dad used it differently. Though I hasten to add, he used green onion tops mostly. This dish was NOT to be shared and I was very thankful for that. Read my Kimchee recipe and leave out the cabbage.
3. The worst I saved for last. It was some sort of Polish jellied pigs feet recipe – known variously as zimne nogi (which literally means "cold legs"), studzienina, zimne stopy ("cold feet"), galareta z nóżek ("jelly legs") and was an old peasant attempt to make use of any part of the animal.
Call it nose to tail eating. My Dad sure knew how to do that. Jellied pigs feet exist in most Eastern European cuisines and in other parts of the world. I will try to edit both of the above but itt too was put into a sealed glass container and allowed to gel over a few days in the fridge. Totally YUK!
Now we get to the third triage phase.
I must add that at that time in Vancouver we were dirt poor and some of the fish soups we had barely had a skeleton floating in it. Meat of any form was in short supply. My father was also a fairly brutal man and not eating anything put on the table was verboten. I do however remember one exception. I had come home from school and found the closed cook pot simmering. Always curious, I took the top off and found that it contained a BRAIN! – blood oozing between the lobes.
When my father came home I tearfully told him that he could beat me now, but I was NOT going to eat what was being prepared. He took one look and agreed. I forget if we ate Speck sandwiches or what. My mother got to devour the simmered cow brain.[url]Brain fritters anyone?[/url]
http://sweetgeodes.com/senft/?page_id=1324
Brains as described earlier used to be a delicacy but sadly risky due to BSE. This was the food of our peasant ancestors when every bit of the animal carcase was used. They were left with the 'grotty bits' and had to improvise and make do while the prime cuts of meat were sold at the market to the rich. If you have the guts visit this site, It will explain my horror>
http://greatstuff.hubpages.com/hub/-How-To-Remove-a-Cow-or-a-Sheep-Brain
In Mexico they still use brains or sesos tacos. Sesos is brains in Spanish.
Still can't figure out how to add these smilies! AARGH
---
In my opinion the Balut is one of the weidest foods I've ever seen in my life
Anyway in some sense it's pretty relative considering that different cultures have different customs and what is normal to us can be weird for others.
Here a pic of the Balut!
---
Privvy Counselor
Posts: 7078
Joined: Thu Jan 24, 2008 5:01 am
Location: In the woods, watching
ugh.
"Mit der Dummheit kämpfen Götter selbst vergebens."
("Against stupidity, the gods themselves contend in vain.")
-- Friedrich Schiller (1759–1805)
Reality is that which, when you stop believing in it, doesn't go away.
-- Philip K Dick
What happens when all the renewable energy runs out?
-- Victoria Ayling
English isn't much of a language for swearing. When I studied Ancient Greek I was delighted to discover a single word - Rhaphanidosthai - which translates roughly as "Be thou thrust up the fundament with a radish for adultery."
---
Fusilli Fuselier
Posts: 151
Joined: Sun Jun 22, 2014 10:57 am
Location: Buried under a lavender field in Sequim, WA
Contact:
the Balut is one of the weidest food
What the heck is that. Needs a descriptive, or perhaps not. An oyster mixed in with a blood clot?
---
Help! I've fallen and can't get curry.
Posts: 9917
Joined: Mon Feb 02, 2009 2:11 pm
Location: Here
bonsaiherb wrote:

the Balut is one of the weidest food

What the heck is that. Needs a descriptive, or perhaps not. An oyster mixed in with a blood clot?
Balut
. According to the Wikipedia article it's a fertilised egg that's allowed to develop for a couple of weeks, then boiled and eaten.
Too old to give up but too young to rest - Pete Townshend

I would rather be a rising ape than a falling angel - Sir Terry Pratchett

---
Re: Lutefisk - I tried it once and it goes way beyond weird. All the synonyms for disgusting in all the thesauruses in the multiverse added together and multiplied by infinity an infinite number of times don't even come close to describing it. I did not enjoy it.
P.S. I don't recommend it.
---
Fusilli Fuselier
Posts: 151
Joined: Sun Jun 22, 2014 10:57 am
Location: Buried under a lavender field in Sequim, WA
Contact:
Most of the comments here were made (including my own) were made on the basis of ingredients or eye appeal - Balut or my boiled brains come to mind.
Taste is another matter and so is SMELL! Kimchi and Durian come to mind, although they taste OK. I wouldn't want to be on a long air plane flight next to a passenger who had ingested a lot of Kimchi however.
However, fermented foods go to the extreme with Icelandic or Eskimo practices of burying whale or shark and letting them rot in the sand for a couple of months. Hákarl - rotten shark or the Korean Hongeo come to mind. In the somewhat anaerobic world of rotting ammonia is produced.
Two comments by chefs: Celebrity chef and TV personality Anthony Bourdain said that hákarl is "the single worst, most disgusting and terrible tasting thing" he had ever eaten. On Hongeo
"A Delicate Mix of Outhouse and Ammonia"
What I have to ask is HOW did these cultures discover that this was safe to eat? Cold temperatures must be part of it as I don't see digging up a dead cow and then safely consuming it.
I suppose it was simply a matter of discovering a fermented and buried fish carcass and finding the local idiot to try it. Hey Joe, why don't give this a try? If Joe survived they would all dig in. If he didn't, it didn't matter much.
Sometimes it is rather remarkable though in how our ancestors discovered edible foods or seasonings. Google Vanilla bean processing and you will see what I mean. Sweating and curing of the Orchid bean to become something delectable. Same with Coca.
http://www.varanashi.com/vanilla_processing.html
Regarding the "stinky foods," doesn't this lead to bad breath. Icelander women might be beautiful but I'm not sure I'd like to kiss one of them. Eat like a Viking, even if you have sardine breath afterward.
http://eatocracy.cnn.com/2011/09/09/eat ... n-iceland/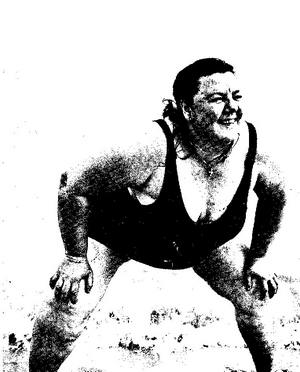 COME HITHER MY DARLING!
---
I think that those food even weirdest has in connection in their culture. I can eat lutefisk than balut.
---
Cavatappi Cabin Boy
Posts: 98
Joined: Fri Dec 26, 2014 5:41 pm
Location: Kinston, North Carolina
i ate some weird soup from a Mexican restaurant last night. it was cold like it had been refrigerated. it had some light sweet tomato liquid in it along with shrimp and chopped octopus. it was served in a giant margarita glass. it was very good and very unusual.
All things are subject to interpretation whichever interpretation prevails at a given time is a function of power and not truth. ~Friedrich Nietzsche

Great souls suffer in silence. ~Friedrich Schiller
---
---
Who is online
Users browsing this forum: No registered users and 3 guests