Hello there, ex-lurker here.
With the (sort of) release of the Spore Creature Creator, I have begone playing god. On complete mistake, my second creation became this.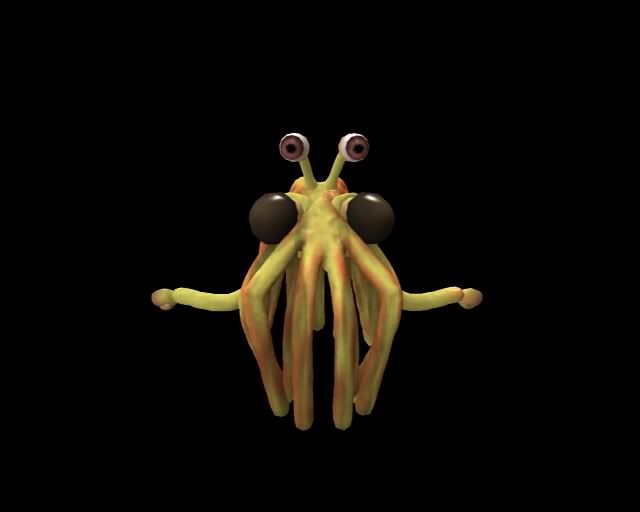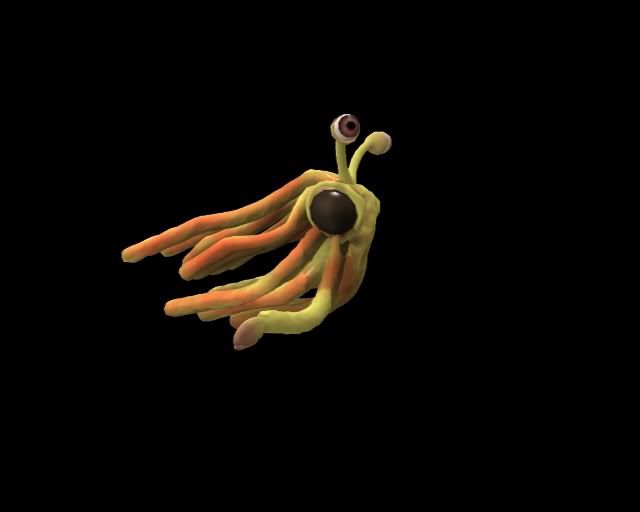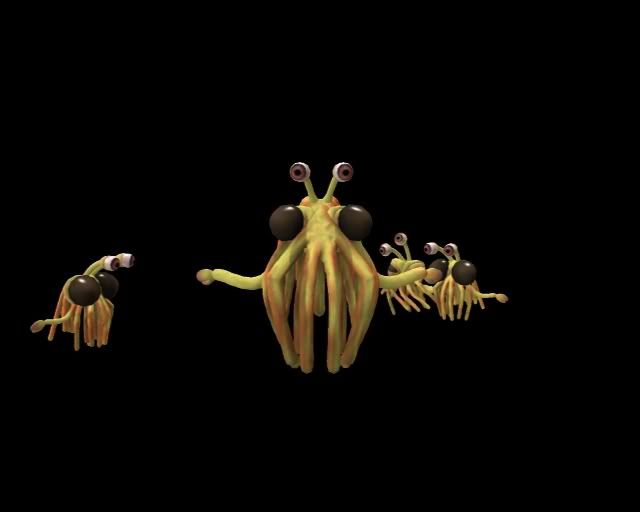 Yes it does float. Yes it does dance.
Clearly, this is a game, and I do not attempt to claim I have created FSM. It created itself, really. I tried to make a pikachu.
If I see you do want, i'll post a video of the creature (I don't even have a youtube acc), or perhaps share it with you. Also if anyone else made another FSM, share it as well.